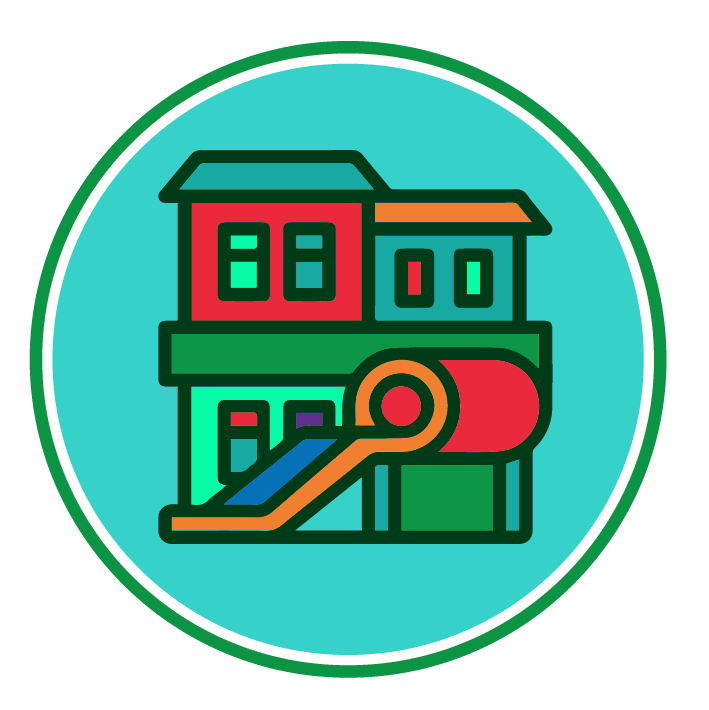 PRESCHOOL
The teachers and staff at Weekday Preschool know just how important this time is for children and their families. We are dedicated to providing a welcoming, safe, stimulating and developmentally appropriate first school experience that supports children's growth in every way.
CLASSROOMS
Our Preschool classrooms, for potty-trained (or working towards independent in the bathroom) children 2 1/2 to 5 years of age, are filled with hands-on meaningful experiences that engage and encourage exploration and learning.
ARRANGED BY AGE
Our classrooms are arranged by age, allowing the teachers to focus on the needs of the group while also meeting the needs of each individual child in the class. Every classroom has two lead teachers who work together to provide an enriching, thoughtful and positive classroom experience. Each classroom is set-up in a purposeful way allowing for children to actively explore the classroom environment.
ACTIVITIES
During the morning activities, children have an opportunity to make choices to participate in various interest centers: art center, dramatic play, library and literacy area, science and discovery area, math, manipulatives and blocks. This encourages children to be life-long learners, to gain independence and to develop a greater sense of self-control.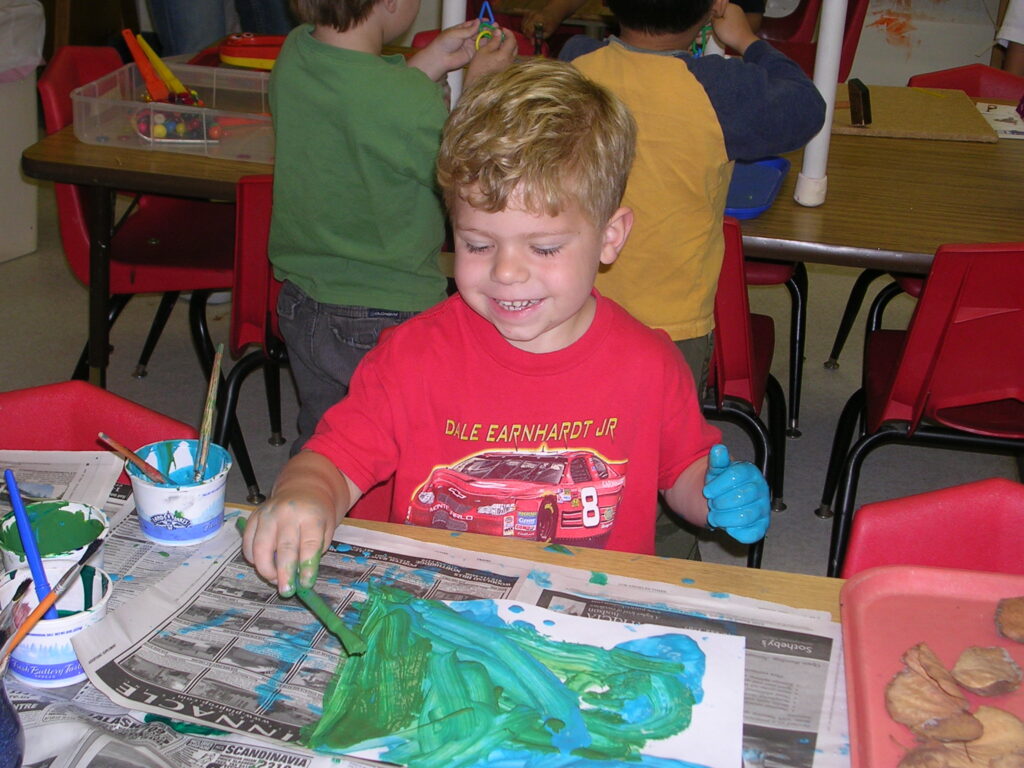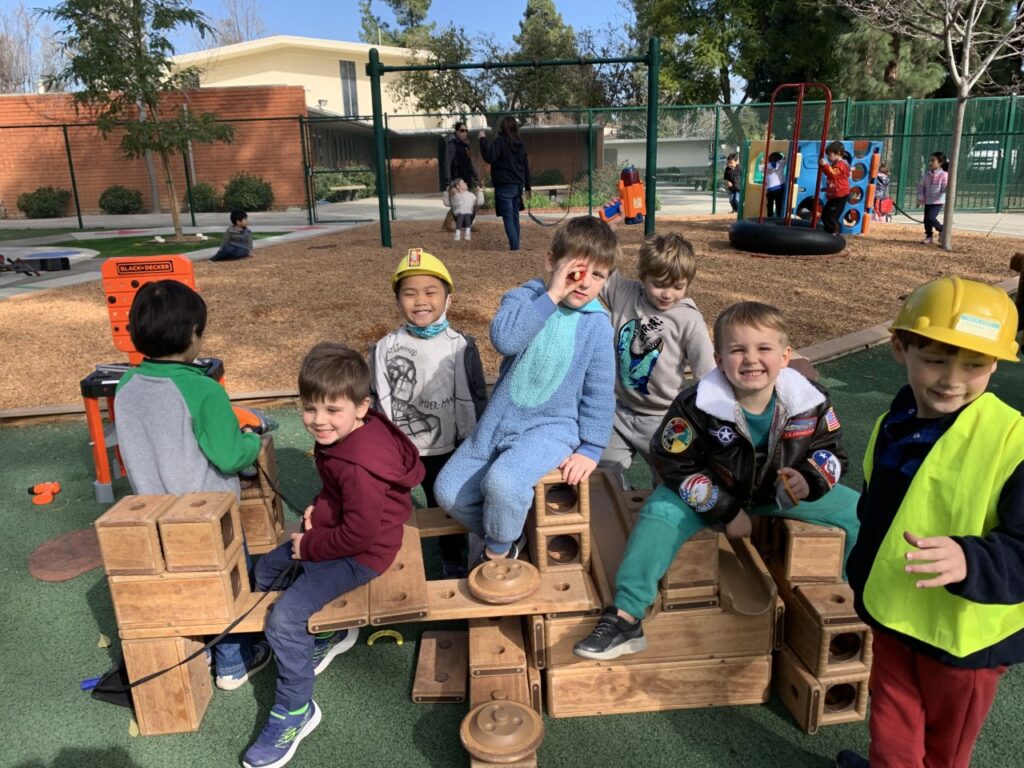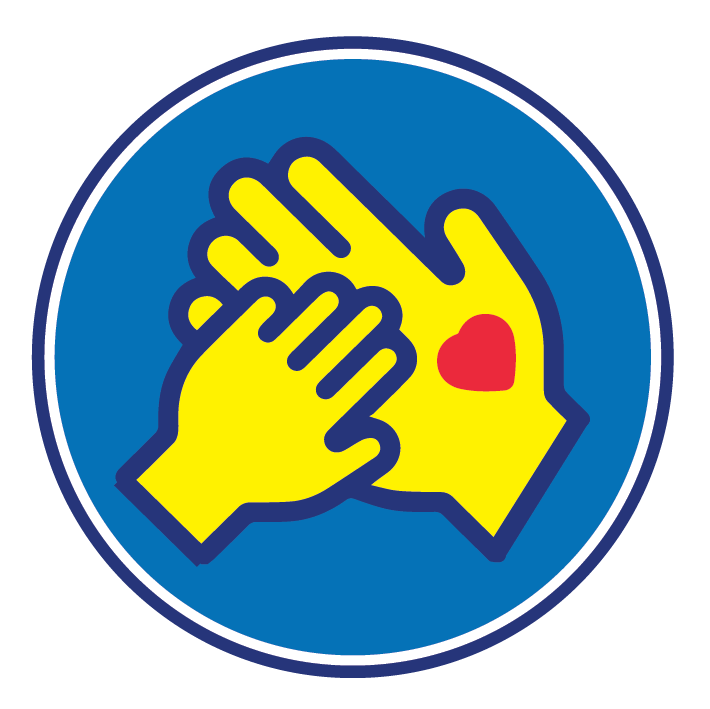 HAND-IN-HAND
PARENTS & TODDLERS
Our Hand in Hand programs are designed for parents (caregivers) and their toddler to experience school together once a week. With the guidance of our classroom teachers, parents and children explore the many interesting and age appropriate activities together. Our teachers are dedicated to working with our youngest children while also being a resource to the parents. Their experience working with this age group provides parents with support and encourage as they move through the toddler years.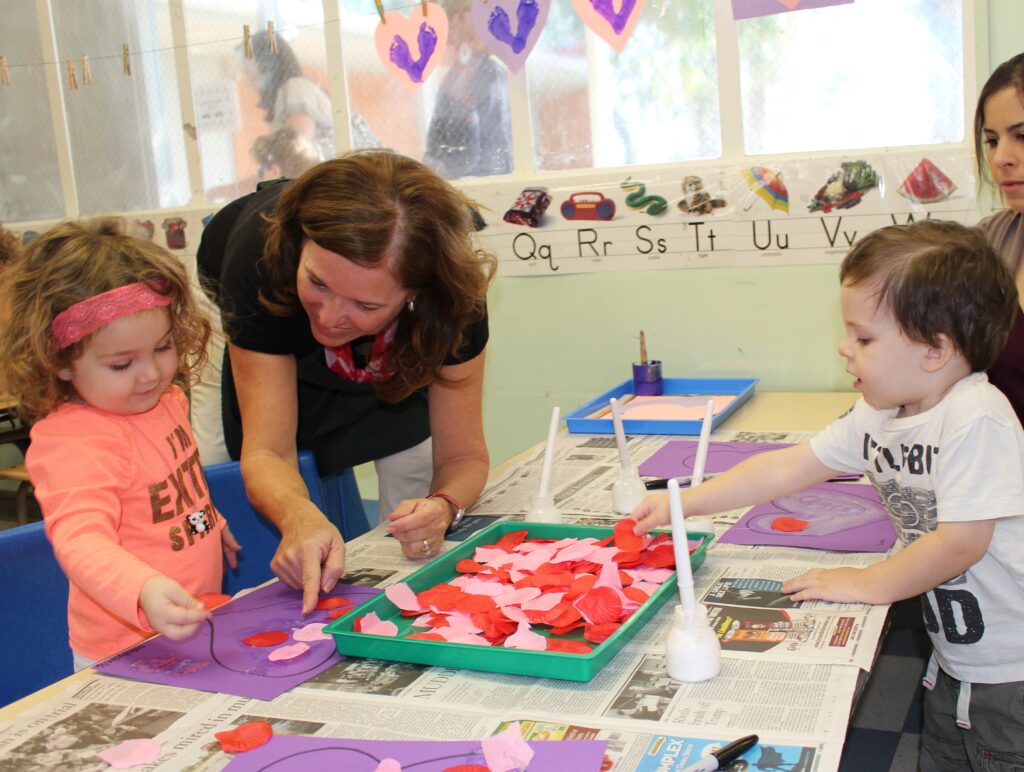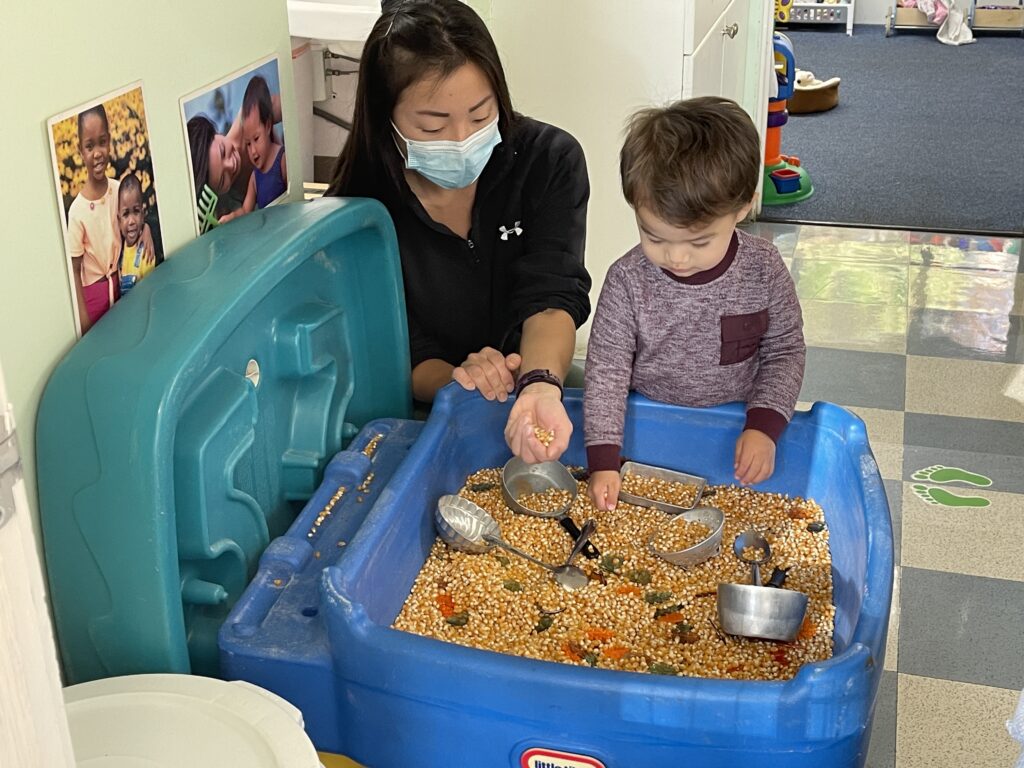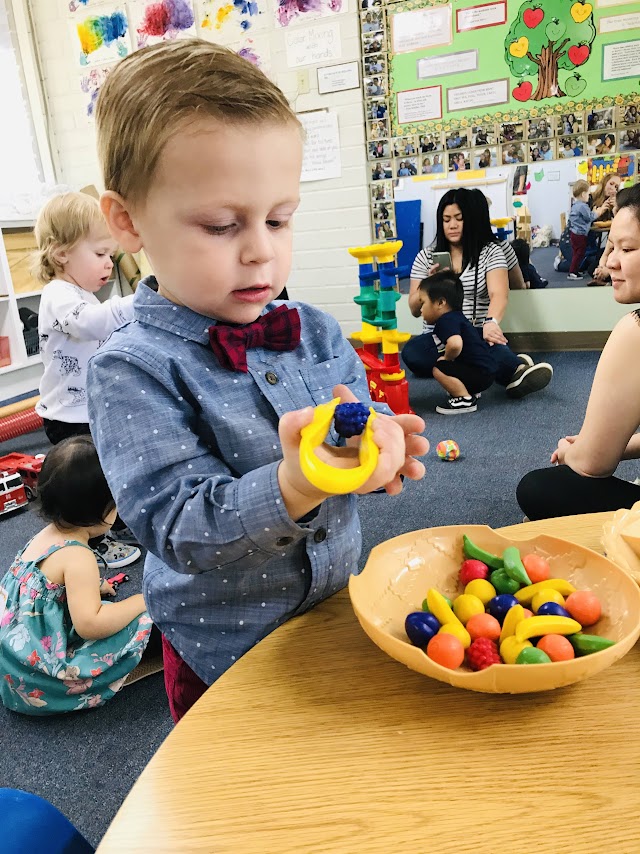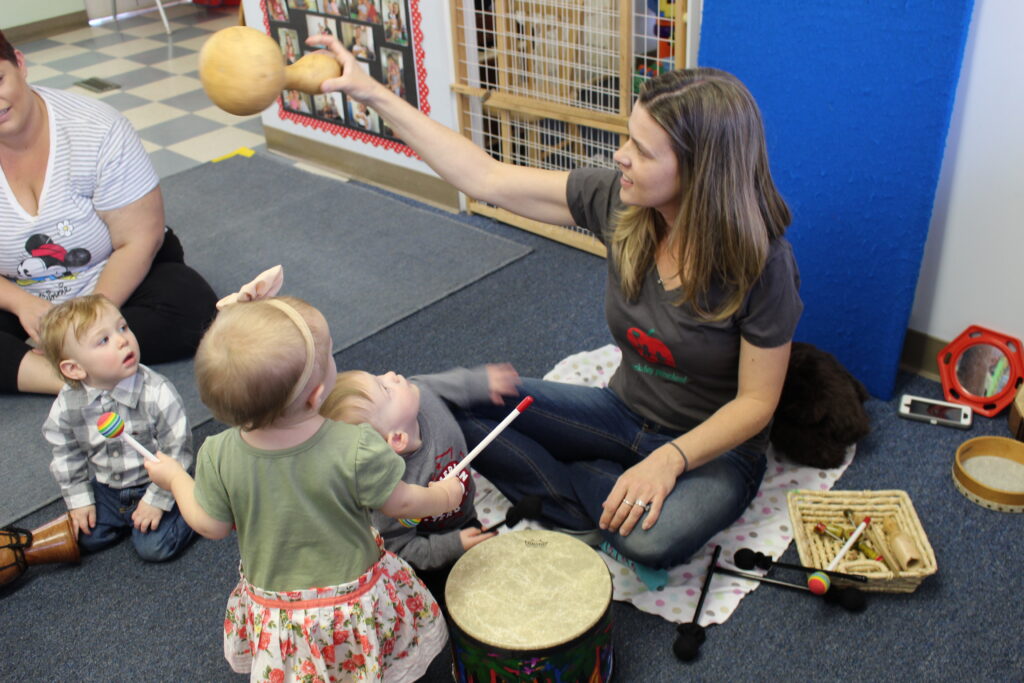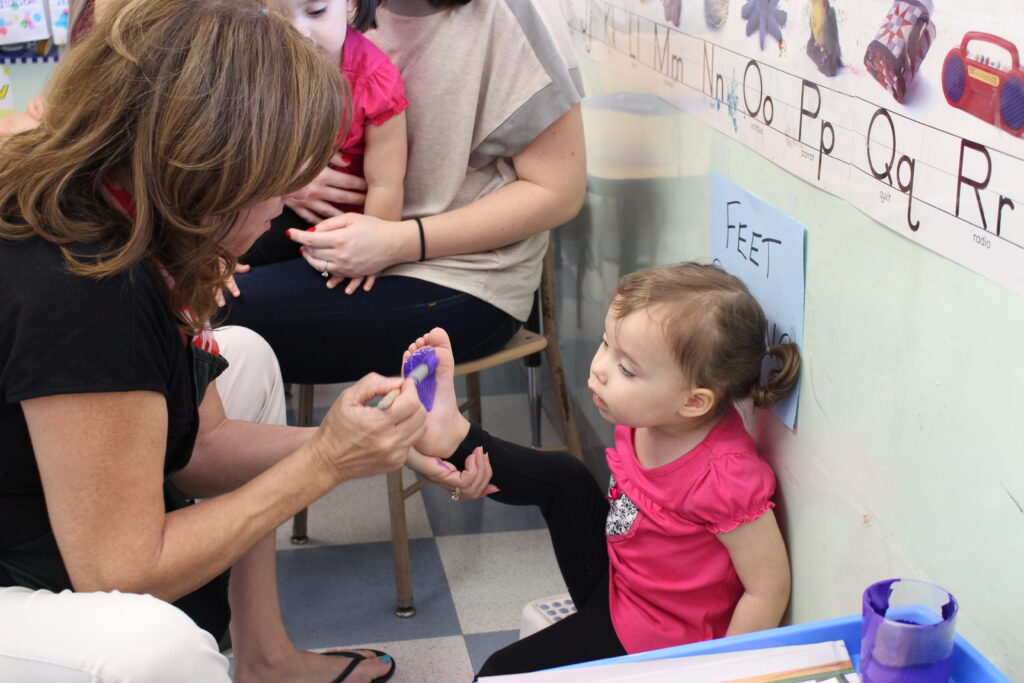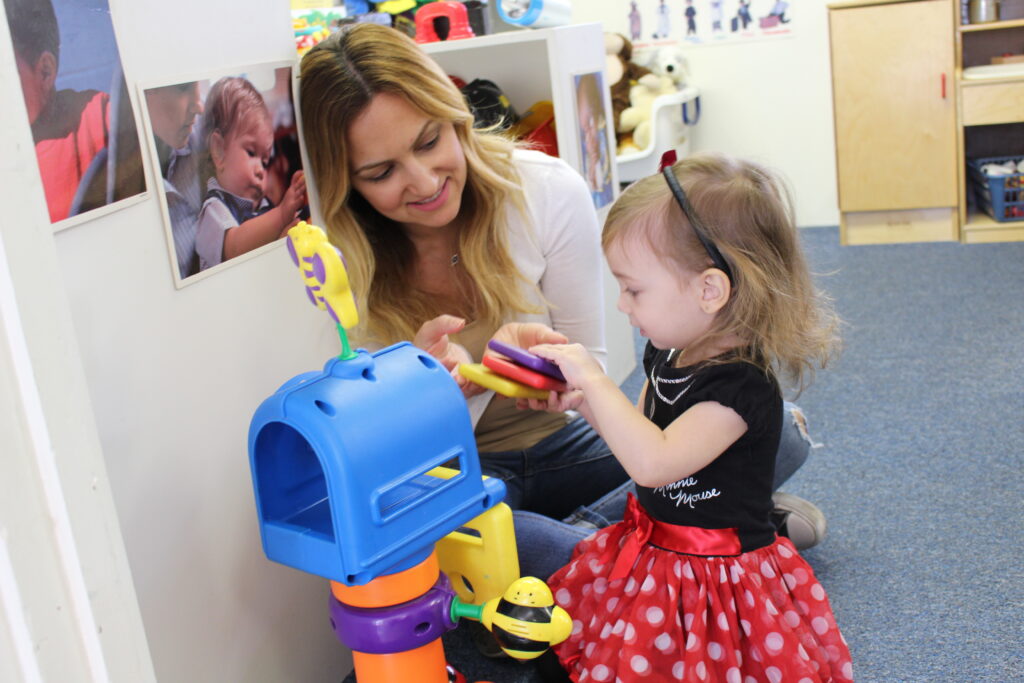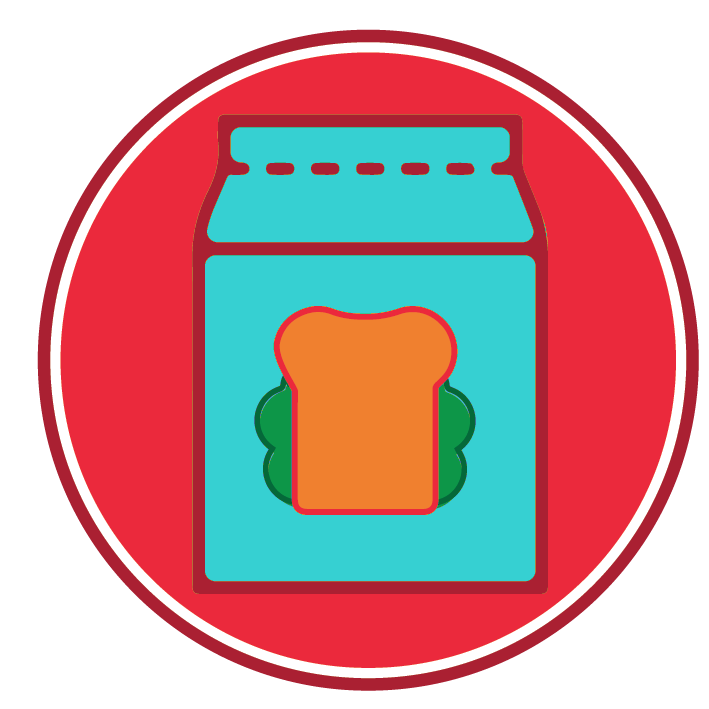 LUNCH INFO
LUNCH PERIOD
We do have a lunch period from 12pm to 1pm, but we do not provide lunch for the children. You can pack them a lunch or drop something off, and they can join our fun Lunch Bunch group.
WHAT TO BRING
Due to the current conditions caused by COVID-19, we are requesting each child to bring their own snack and drink to school. Snack can be brought in a reusable lunch bag or box.
REFILLABLE WATER BOTTLE
A child should bring a refillable water bottle labelled with their name to class each day.
SNACK IDEAS
Ideas for snack are a carbohydrate (like crackers or bread), a fruit or veggie (or both!), a protein (like meat or cheese), and something to drink (like 100% juice, milk, or water).
NUT FREE
We are a nut-aware facility so all snacks must be nut-free. For a more detailed look at our snack guidelines please see our parent handbook.
SPECIAL OCCASIONS
You are more than welcome to bring a treat on your child's birthday, a special holiday, or to share family traditions. You can bring sealed, store bought cupcakes, cookies, or ice cream in a small portion for the children on that day. We do ask that those items not be brought for regular snack and that there are no toys or trinkets allowed to be put in the children's cubbies. For holidays, like St. Valentine's Day, you are able to bring cards, but no candy or toys attached.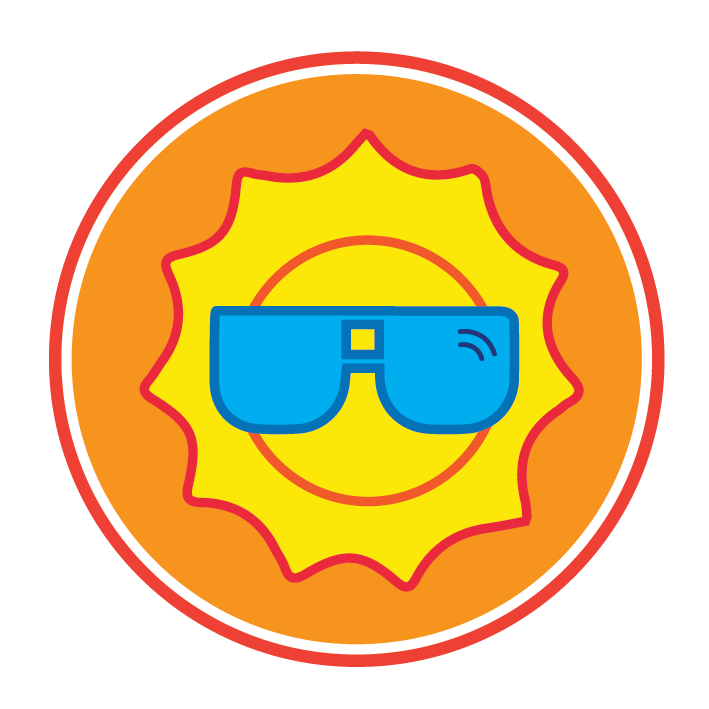 SUMMER SCHOOL
5 WEEK PROGRAM
The excitement continues during our 5 week summer program.
RETURNING PRESCHOOLERS
We offer a Summer School for our returning preschoolers, ages 3 to 5 on Tuesdays, Wednesday and Thursdays, 9:00 – 12:00.
ACTIVITIES
Our daily schedule will allow for both outdoor activities and classroom explorations. There is lots of water play, exciting art activities, and a show/activity each week. It is a fun time for everyone!
REGISTRATION
Registration for Summer School takes place each March.